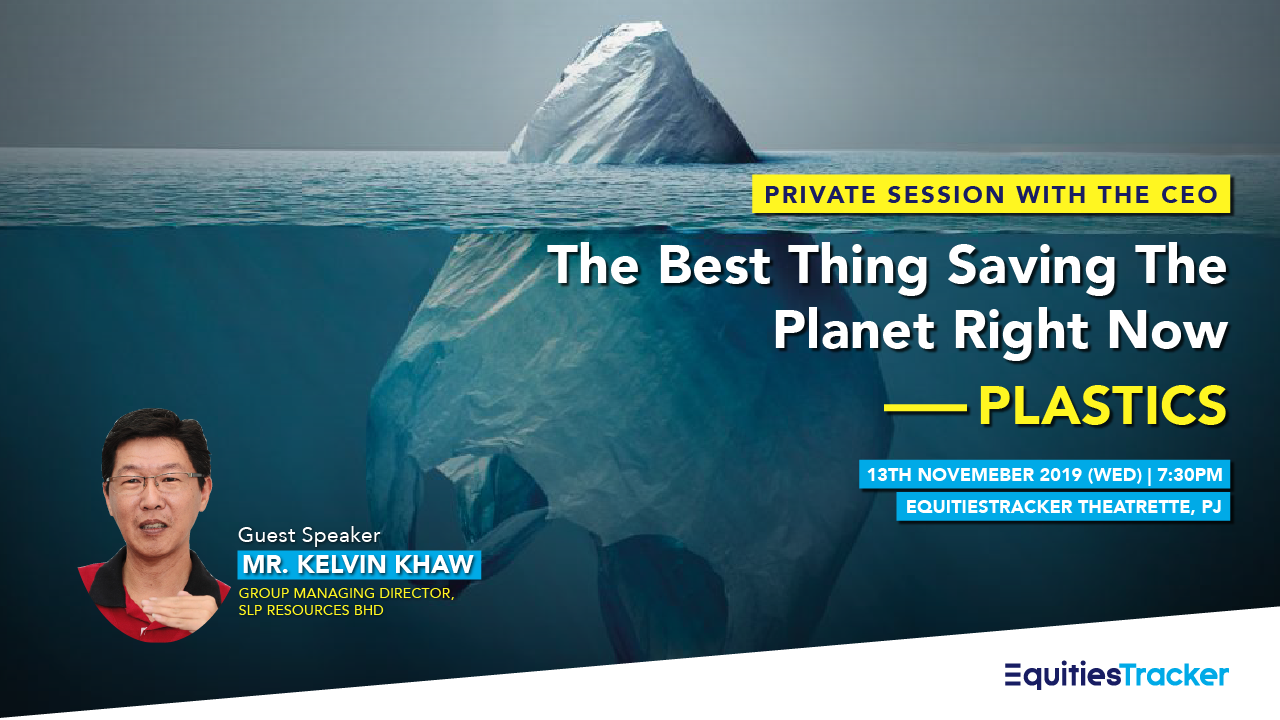 The Best Thing Saving The Planet Right Now – PLASTICS
Yes! What if we told you that plastic packaging is the future for the environment?

What if we also told you that there's one company in Malaysia that is BEST positioned to make environmentally-friendly plastic packagings?

Introducing SLP Resources Bhd, one of the rare companies in the plastics manufacturing space that generates a net profit margin in excess of 13%.

From kitchen bags, industrial films to diaper backsheet, SLP Resources is one company you cannot afford to ignore when it comes to plastics packaging. In case we think this company manufactures your day-to-day black garbage bag, this company actually produces high-end household waste management bags for the quality-conscious Japanese market for decades, with export to Japan representing 43% of the group's sales.

What makes the company even more impressive is that it came up with one of the world's thinnest, if not the thinnest, breathable backsheet for diapers.

This month, we're glad to have Mr Kelvin Khaw, Group Managing Director of SLP Resources, to tell us how a company can manufacture products that are both profitable and environmentally friendly!
Type: Invited Guest
Company/Topic: The Best Thing Saving The Planet Right Now – PLASTICS
Presenter: Kelvin Khaw
Price: MEMBER ONLY OR RM 500
Venue: Level 4, 3A-62, Block A1, Leisure Commerce Square, 9 Jalan PJS 8/9 Petaling Jaya.
Time: 7:30PM - 10:00PM
Sign Up
Sign Up Now
The Best Thing Saving The Planet Right Now – PLASTICS